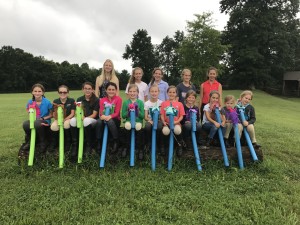 Summer Camp  – August 1st-3rd – All ages and levels
IEA Camp and Horse Show – August 6-8th with Show on Aug 10th.
Summer Camp is open to all riders and levels.  Each session will have a different learning focus and we encourage campers to attend both sessions.  Campers will lesson each day of camp and learn Horse Management and Care.  Camp is a great place to meet other riders and learn more than what can be taught in weekly lessons.  The camp is taught by a professional adult instructor.  Clear View Farm's camp focuses on education while having fun!
Camp hours are from 8:00am to 1:30pm. Drinks, snacks and lunch provided daily. All participants must have appropriate foot ware and helmets. Horses and all other equipment is provided.  Call Leigh Stitzer (240) 401-6988 or email leighfers@aol.com with questions or to register.
IEA Camp and Horse Show is open to Middle School and High School aged riders who are eligible to compete in the IEA program.  Riders do not need to ride on the Clear View Farm IEA team to attend the camp.  See more details on our IEA team tab.