Show Dates
Clear View Farm is proud to host four Carolina Schooling Series "Just For Fun" shows at our facility. 2019 Show Dates are: April 13th, May 18th, August 10th and September 7th.  SHOW STARTS AT 8:00 FOR AUGUST 10TH SHOW ONLY!
Enter Online through HorseShowsOnLine
Online entries will be available approximately 30 days prior to each show.
In addition to the shows that we put on at the farm, Clear View clients and horses show regularly at Tryon International Equestrian Center, Harmon Field, FENCE, Aiken and Camden. Our  IEA Team also compete numerous times each season at venues in Georgia, North Carolina and South Carolina.
Clear View Farm would like to thank Tryon Riding and Hunt Club and The Farm House in Landrum for the generous sponsorship of our Schooling Shows!
http://www.farmhousetack.com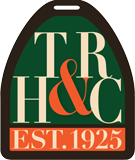 http://www.tryonridingandhuntclub.org